A baby is a sweet bundle of joy – at least until he/she won't stop crying and you can't understand why. This lack of understanding can cause frustration and hurt feelings in parents. They may ask themselves are they bad parents because they don't know why their sweet darling is crying.
A baby's cry is a language of its own, a means of communication that leaves many parents puzzled. One of the most perplexing situations is when your little one cries after eating. You've just fed them, so hunger can't be the issue, right? Well, it's not always about hunger. There are several reasons why your baby might be crying after a meal, and understanding these reasons can help you soothe your little one effectively.
Here's what you have to understand: babies cry for all kinds of reasons. It's not a slight against you, and it's not a testament to your parenting skills. If your baby is crying, there is a reason for it.
For example, your baby may cry after eating. Shocking, right? You may think, after they eat, they'd want to go to sleep. While many do, others will cry. How do you know why your little sweetheart is crying if they can't tell you what's wrong with them? How can you take steps to make them happy and content without this knowledge?
The only surefire way to know how to stop a crying baby after eating is to learn all the reasons why they'll cry in the first place.
5 Key Reasons Your Baby Will Cry After They Eat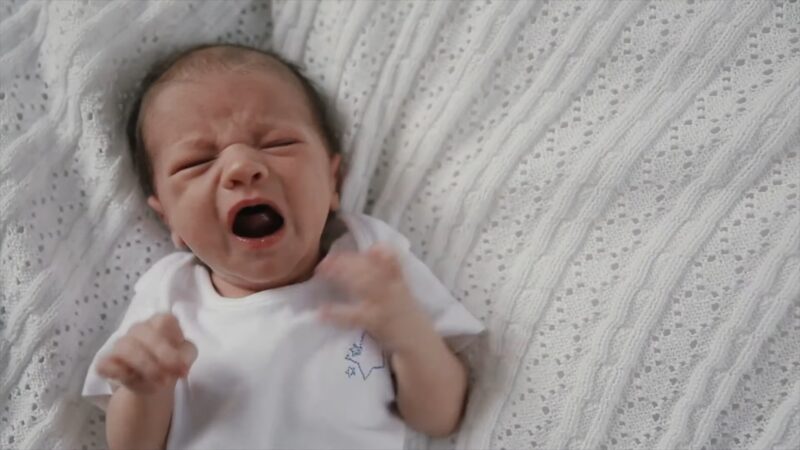 The first thing anyone assumes about a baby's crying is that they're hungry. But, what about the crying that comes after eating? Are they still hungry or is something else the matter? There are five potential reasons your darling child may be crying:
Formula: The formula you're using might not be agreeing with your baby's digestive system.
Gas: Babies often swallow air while eating, which can cause discomfort and lead to crying.
Colic: If your baby is less than three months old and has been crying for at least three hours a day for three days a week, they might have colic.
Acid Reflux: Some babies suffer from Gastroesophageal Reflux Disease (GERD), where the food flows back up the esophagus.
Food Allergy: If you're breastfeeding, certain foods in your diet could be causing an allergic reaction in your baby.
Acid Reflux
Babies can suffer from GERD, short for Gastroesophageal Reflux Disease. For some babies, the muscle in their stomach and esophagus has not completely matured and can cause food to flow back up. Premature babies are very susceptible to GERD. However, a baby on a liquid diet or that's laid flat will also suffer from the condition.
Colic
If your baby is three months of age or less and has cried for at least three hours for three days over three weeks, your poor darling has colic. These episodes tend to happen more at night. The signs of a colicky baby include clenching fists, red face and pulling their legs to their chest.
Food Allergy
More and more babies are suffering from food allergies. For example, if you breastfeed your baby, what you eat can lead to an allergic reaction with the baby. Eggs and milk are huge culprits of this problem.
Formula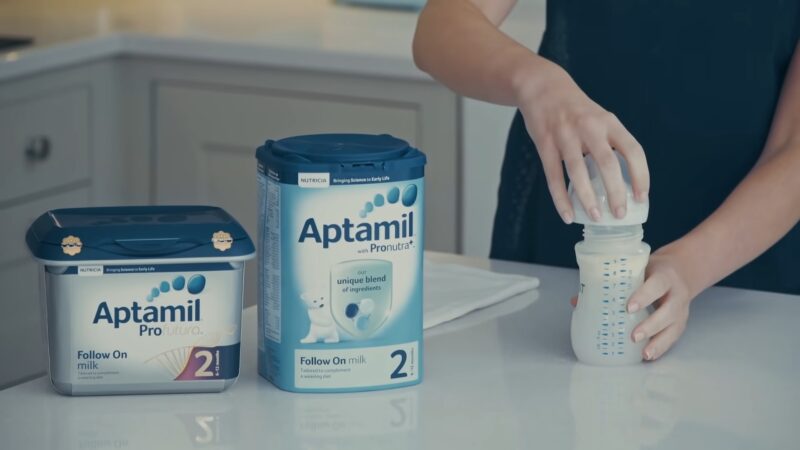 If you feed formula to your baby, he/she may be having a reaction to it. All formula is not the same – comprised of various parts. You may need to test out several brands to find the right one for your baby's sweet, little tummy to handle.
Gas
Babies, like adults, will take in air when they eat. If you're bottle feeding your baby, they take in more air, and this becomes trapped as gas in their tummies. This can cause them some discomfort. Breastfeeding babies are also susceptible to trapped gas caused by swallowing air – just less so.
4 Ways To Stop Your Baby From Crying After They Eat
Okay, so you now know why your baby could be crying after they've eaten. It's time to figure out what solutions will help to reduce or eliminate the crying. There are four things you can try that will hopefully make your baby feel better and relax your nerves just a bit.
Dealing With Food Issues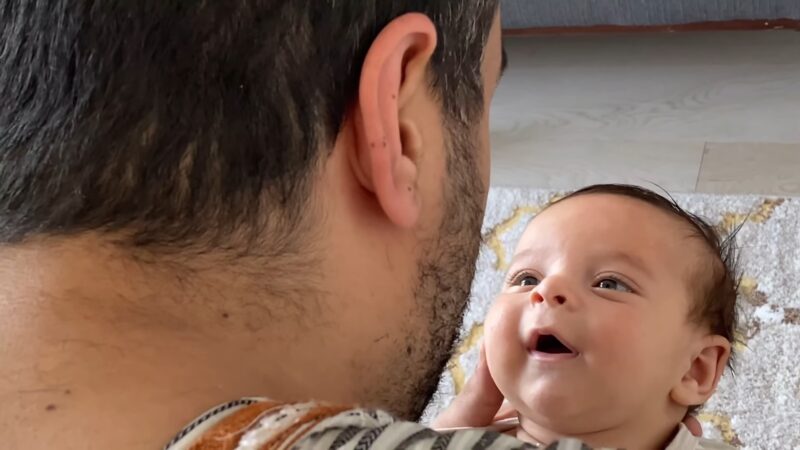 If you feed your baby formula, consider switching the formula. Like babies, all formulas are not created equal. Your baby could have a super sensitive stomach, which means you may need to try several formulas before finding one that really works.
If the problem stems with food allergies, eliminating foods from your diet (provided you breastfeed) could help your baby in the grand scheme of things. Many doctors advise breastfeeding mothers to avoid foods such as eggs, dairy, greens and corn.
If, after feeding, the baby is in extreme distress and has an odd-colored stool, talk with the pediatrician about your concern.
Dealing With Acid Reflux
The simplest way to deal with acid reflux is not to lay the baby down but hold them upright. After you feed your baby, hold your baby on your shoulder for about 30 minutes. This keeps the food from coming up the esophagus. Since weight gain is so important during this time, you want their food to stay in their stomach.
Dealing With Gas
There are a few ways in which to help your gassy baby:
Allow them to sit upright on your shoulder for 30 minutes after they eat.
Try burping them, starting at the bottom of their backs and moving upward. Make sure you're doing this gently.
Rub their lower back in circulation motions, which will help to push any gas bubbles up. If this doesn't help, gently lift your baby into the air to loosen the trapped bubbles.
Dealing With Colic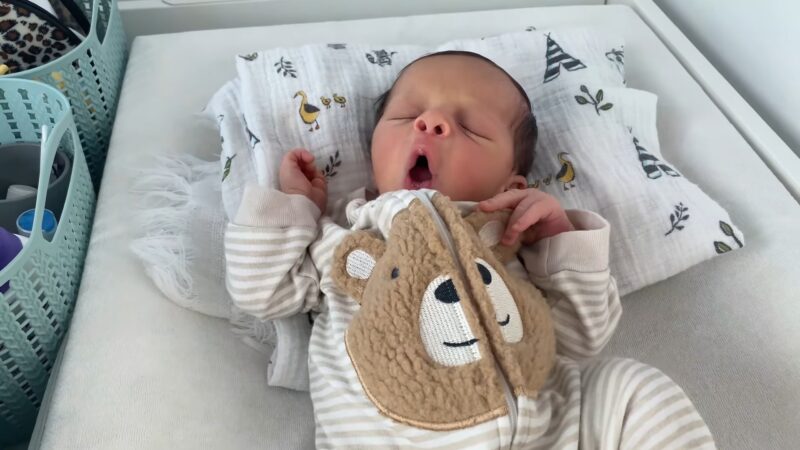 A colicky baby could have gas in the tummy, which happens when they cry all the time. The more crying a baby does, the more air they take in. If you notice other symptoms taking place, have their doctor look them over to rule out other possible problems.
Colic tends to resolve itself around six weeks of age and is gone completely by four months. There's been no effective treatment for colic, so for now, it's a wait it out condition. The only thing you can do is eliminate other possible issues the baby may have to reduce the crying – burping, diaper change, too hot or cold, teething, etc.
You can soothe your baby by rocking them, singing a song, swaddling them or playing something repetitive.
FAQs
Can changing my diet help if I'm breastfeeding?
Yes, certain foods in your diet could cause an allergic reaction in your baby. Consider eliminating potential allergens like dairy and eggs to see if it makes a difference.
What should I do if my baby continues to cry after eating, even after trying these solutions?
If your baby continues to cry after eating and none of the solutions seem to work, it's important to consult with a healthcare professional. Persistent crying can sometimes be a sign of a more serious health issue.
Can overfeeding cause my baby to cry after eating?
Yes, overfeeding can cause discomfort in babies, leading them to cry after eating. It's important to recognize your baby's hunger cues and to stop feeding when they show signs of fullness, such as turning away from the bottle or breast.
How can I prevent my baby from swallowing air while eating?
To prevent your baby from swallowing air while eating, make sure your baby is in a semi-upright position during feedings. If you're bottle-feeding, consider using a vented bottle that reduces the amount of air your baby swallows.
Is it normal for my baby to cry after every feeding?
While it's common for babies to cry after some feedings due to reasons like gas or acid reflux, it's not typical for a baby to cry after every feeding. If this is happening, it's best to consult with your pediatrician to rule out any potential health issues.
How long should I hold my baby upright after feeding to help with acid reflux?
It's generally recommended to hold your baby upright for about 20-30 minutes after feeding to help prevent acid reflux. However, every baby is different, and some may require a longer or shorter period of upright time.
What To Keep In Mind
It's normal for babies to cry – and most parents automatically think the crying stems from hunger. However, if you've just fed your baby, the crying isn't hunger-related but from something else entirely.
It could be trapped air needing to escape, food allergies or any of the potential issues noted above. You can address these issues by doing a process of elimination. If something doesn't work, try something else.
You'll eventually find something that calms your baby down and soothes your own nerves in the meantime.
Remember, every baby is unique, and what works for one might not work for another. It's all about understanding your baby's needs and responding accordingly. And remember, it's not always about hunger.